<< Previous | Story Intro | Return to Stories | Next >>
---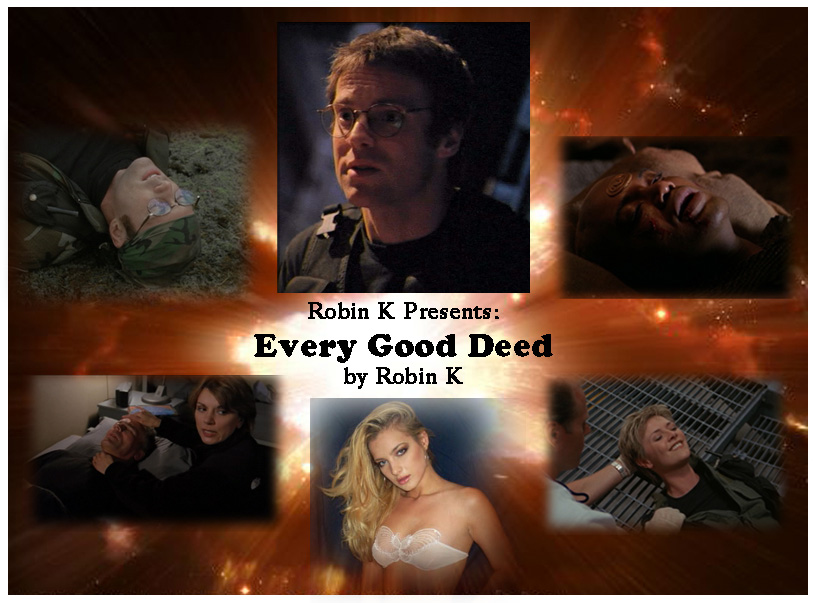 Disclaimer...
I don't own 'em. Not making any money off of them. All story ideas are original.
Summary...
SG-1 lie dead in a alien temple; SG-3, SG-7 and four other teams search desperately for them. When the team are given back their lives, can Daniel solve the mysteries of the tests he must endure, and save himself, his wife and friends?

Story Category: Angst, Hurt/Comfort
Characters...
Stargate SG-1…
Dr. Daniel Jackson
Col. Jack O'Neill
Maj. Samantha Carter
Teal'c
Dr. Janet Fraiser
Gen. George Hammond
Maj. Louis Ferretti


Original...
Casey Jackson
Maj. Tim Andrews
SF Cathy Masterson
SF Tiesha Taylor
SF Tammy Keller
The Triad…First (Female)
Second (Female)
Third (Male)
Miram
Candy Johnson


Lyrics...
"No Good Deed"
From the Broadway Musical "Wicked"
Rating...

No copyright infringement intended.
---
<< Previous | Story Intro | Return to Stories | Next >>