<< Previous | Story Intro | Return to Stories | Next >>
---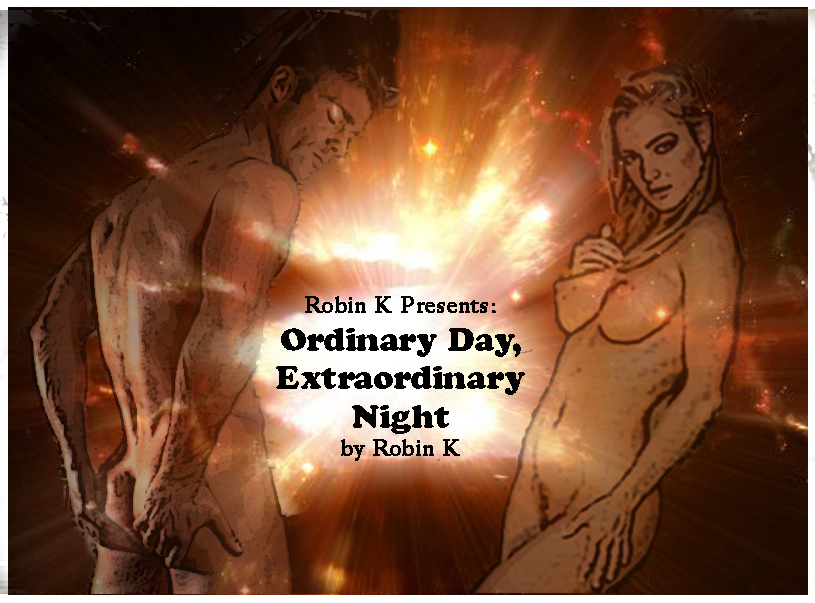 Lovely Daniel manip done by Saladscream...and thanks to Saladscream for doing the Casey manip for me as well! A big thank you to TCO's resident artist, Yak, for putting the two together so beautifully !
Disclaimer...

I don't own 'em. Not making any money off of them. All story ideas are original.

Summary...

Just an average day, but what a night! Follow Casey and Daniel through a routine work day, and then through a fantasy filled night. Will Daniel survive? Told POV

A/N...(11/23/2008) This was my very first attempt at a POV story, and as such, the layout was really...bad. While I haven't changed a single word of the story, (other than to delete the unnecessary "I said" parts...*rolls eyes*...Did I mention this was my FIRST attempt?) I did change the layout, so it will be much easier to read. You can now read Daniel's POV, and then Casey's POV, without all of the annoying bouncing back and forth!

Story Category: Romance/PWP

Characters...

Stargate SG-1…

Dr. Daniel Jackson
Gen. Jack O'Neill
Col. Samantha Carter
Teal'c



Highlander: The Series...

Duncan MacLeod
Methos



Original...

Casey Jackson


Lyrics...

"Takin' Care of Business"
performed by Bachman /Turner Overdrive
written by R. Bachman

"This Kiss"
performed by Faith Hill
written by Robin Lerner/Annie Roboff/Beth Nielsen Chapma

"Let's Make Love"
performed by Faith Hill and Tim McGraw
written by C. Lindsey/M. Green/B. Luther/A. Mayo

"Everything I Do ( I do it for You)"
performed by Bryan Adams
written by B. Adams/R.J.Lange/M.Kamen

Rating...
No copyright infringement intended.
---
<< Previous | Story Intro | Return to Stories | Next >>