Main Page | Robin's Intro Page | The Chosen One | Destiny's Child
---
Robin's Update Page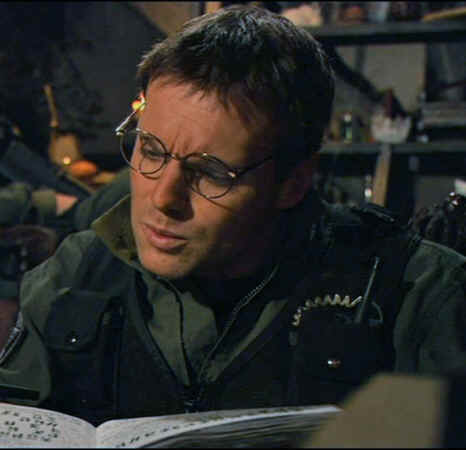 Hello! Welcome to the Update Page! This is where you'll find all the latest information on stories that have been added to the site, as well as other announcements, and sometimes even random musings! Check here often! I love hearing from the Gentle Readers who take the time to journey with me and the characters, so if you don't want to leave a message in the Guest Book, then please email me at hrprrbn@yahoo.com. If you're interested in being on my mailing list, and notified of any new stories posted, please click here. (Mailing list members receive advance notice of posting dates/times.)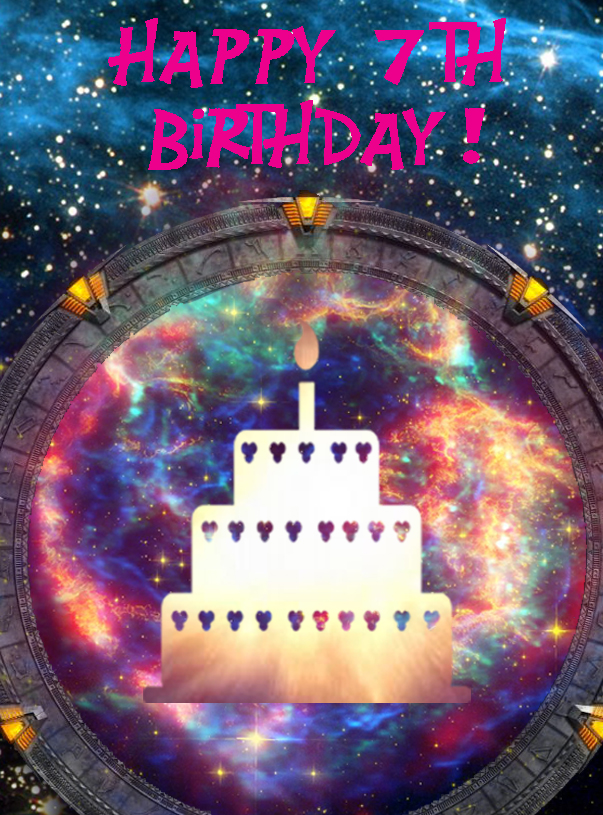 February 22, 2013
HAPPY BIRTHDAY TCO!
Yep, believe it or not, it was seven years ago today when The Chosen One first went online. It certainly doesn't seem like it's been that long! Because of the GREATEST READERS IN THE WORLD, this journey has been so much fun! I've enjoyed 'meeting' so many of you, and the emails and e-cards you send mean so very much to me! I never in the world would have believed that readers could be so generous, but I have the gifts to prove that they are!
Seven years, and readers continue to make TCO one of the most popular Stargate sites on the web! Even though the show has been off the air for nearly as long, fans worldwide continue to get their "Stargate SG-1 fix", to quote several emails and reviews, here in the pages of TCO.
To all of the regular readers, THANK YOU!
To those who may have just discovered this site, Welcome!
I don't know about you, but I can't wait to see what happens next!
Until next time!
February 9, 2013
Wow! Time flies when you're having fun...or when RW keeps you busy! I had hoped to have this story posted about a month ago, but between RW and a nice bout of the flu from hell, that didn't happen. However, I'm delighted to announce that "Heroes Memorandum" is finally ready, and posted! This story was a bit difficult for me to write, as a beloved character makes the ultimate sacrifice. The nice thing about the Stargate universe is there is more than one level of existence! *big grin*
I want to thank the GREATEST READERS IN THE WORLD for their patience, and their continued support. You're all the very best, and TCO is so very blessed to have such a loyal group of readers! Each and every email and message I receive keeps me smiling every day!
I hope you enjoy the story! If you're among the newest readers on the site, contact information for myself, Renee, and Lisa is available on the home page of TCO!
Until next time...
December 11, 2012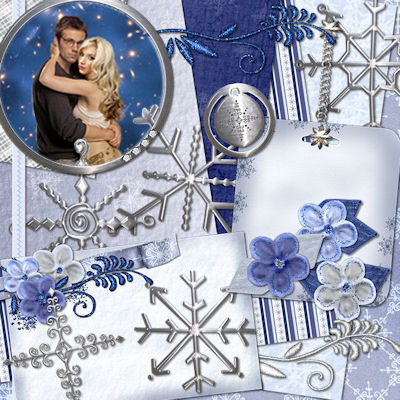 Season's Greetings!
Just a little note to wish THE GREATEST READERS IN THE WORLD a blessed holiday season. Whether you celebrate Winter Solstice, Christmas, Hanukkah, or Kwanzaa, may your days be blessed, happy, and filled with the joy of friends and family.
Until next time...
October 9, 2012
Hello, hello, hello! I'm pleased to announce that "The Recalcitrant Lo'taur " is now available for your reading pleasure! Part of the Destiny's Child storyline, this story continues the adventures of SG-1, and if you're paying close attention, you'll find the hints for what's ahead for our intrepid team! *grin*
As always, I want to say Thank-You! to the GREATEST READERS IN THE WORLD for making this journey so much fun!
Until next time...
August 15, 2012
Hello, hello, hello! My how time flies when you have a lot to do, and a very limited amount of time to do it! LOL!
I've been rather lax about keeping this page updated, and for that, I do apologize. There's nothing major going on at the moment, work for the next story in the Destiny's Child story-line is moving along nicely. At this point in time I'm hoping to have it posted around the end of September. (*SHAMELESS NEWSLETTER PLUG ALERT!* Folks who subscribe to the newsletter receive an email letting them know the day before a story is to be posted!)
I hope all of you are enjoying your summer, and I want to say "Thanks!" to the GREATEST READERS IN THE WORLD! You guys and gals rock, and you make this journey absolutely incredible!
Until next time...
June 21, 2012
Hello, hello, hello!
First of all, I apologize for not making the 'announcement' sooner, and thank you to all the great readers who emailed to ask..."has that new grandbaby arrived yet?" Yes, she most certainly did! Son and DIL were scheduled to go into the hospital at midnight on April 1st/2nd in order for labor to be induced, since it seemed the baby was quite content to stay where she was. Little girl waited until 2 p.m. on Sunday, April 1st to decide it was time to make an arrival. She was born around 8 p.m. (I forget the exact time), and the doctor was amazed at how alert she was! (And still is!) Daddy and Grandpa were immediately wrapped around her little finger. Breanna Kay is growing like a little weed, and of course we're all just thrilled. Bricen is a spectacular Big Brother, and enjoys holding her and having her 'watch' as he plays his Legoland video game.
For site news, I've begun work on the next story in the Destiny's Child series, titled "The Recalcitrant Lo'taur".
Thanks for the wonderful feedback on "To Elvis, Or Not To Elvis", and yes, I did have a lot of fun with it. I'm thrilled to know that the readers have enjoyed it as well.
I think that's it for now...as always, a great big, huge THANK YOU to the GREATEST READERS IN THE WORLD for joining me on this journey, and making it so very much fun!
Until next time...
May 15, 2012
Hello, hello, hello!
I know, I haven't posted an update in awhile. I do apologize…RW has kept me busy the past few weeks.
In spite of that 'interference', I finally managed to get "To Elvis, Or Not To Elvis" finished, and my wonderful beta readers have done their usual, incredible job. So, the story has been posted for your enjoyment!
I hope you have as much fun reading the story as I did writing it!
Once again let me thank the GREATEST READERS IN THE WORLD for making this journey such a joy!
Until next time...
March 22, 2012
Greetings and Salutations! I hadn't realized it had been so long since I'd updated this page! I've sent out a couple of newsletters, but neglected to put anything here!
Work is progressing nicely on "To Elvis, Or Not to Elvis". The Real World is interfering on occasion, especially with not so wanted sinus/allergy-induced migraine headaches. Could be worse, so I'm not going to complain too loudly!
I have no idea when the story will be finished, I'd like to have it posted by the end of April, but we'll see what happens. (Seeing as how the newest grandbaby is due ANY MINUTE! now, I could find my writing time a bit infringed upon! But in a very good way! *grin*)
I would be remiss in not thanking the GREATEST READERS IN THE WORLD for making this site as active as it is…that you come in and read, reread, and read again just blows me away! THANK YOU!
Hopefully I'll have more news about the story…soon!
Until next time...
Jan. 13, 2012
Hello, hello!! Happy New Year! (Hey, at least it's still January! WHERE is the time going?) Just want to wish THE GREATEST READERS IN THE WORLD all the best for the coming year. Right now, work on the next installment of the Destiny's Child series is underway. The Muse and the characters have finally worked out all of the kinks, and so far the necessary research has been completed. (I realize that I have now thrown down a gauntlet that I'm certain the Muse will pick up, which will relegate me to research purgatory in the near future! *grin*)
Since this is a new year, all of last year's updates went into a new archive. Wow, can you believe that? A full year passed so quickly! If you're interested in a trip down memory lane, to see what all has transpired here at TCO, simply go back to my 'corner', and click on the "Update Archive" button. Or...click here.
I'm looking forward to another great year...the Muse continues to add to my list of 'upcoming stories'. As long as I'm having fun (and I'm having a blast!) I see no reason to stop writing the stories I so enjoy. It's the 'icing on the cake' that so many of you, as Stargate SG-1 fans, enjoy the stories as well! (The encouragement I get from family, friends, and readers most assuredly adds to that feeling of sheer joy that I have when writing and maintaining this site!)
So, into the New Year we go! Who knows what adventures lay in store?
Until next time...