<< Previous | Story Intro | Return to Stories | Next >>
---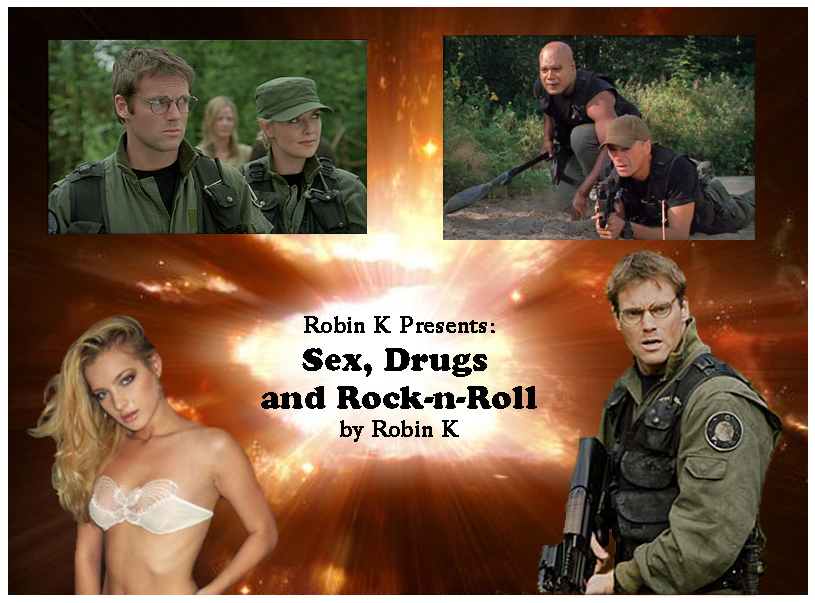 Disclaimer...

I don't own 'em. Not making any money off of them. All story ideas are original.

Summary...

When Casey goes along with SG-6 on a mission to explore ruins found on a desert planet, none of them expect to find 'Party Central'. Nor are they prepared

for the being who wants to party with them. When he finally arrives, will Daniel be able to save his wife from this good-looking 'party animal'?

Story Category: Action/Adventure

Characters...

Stargate SG-1…

Dr. Daniel Jackson
Gen. Jack O'Neill
Col. Samantha Carter
Teal'c



Highlander: The Series...

Duncan MacLeod
Methos



Original...

Casey Jackson
SG-6: Maj. Evan Parker
Sgt. Tony Sabotti
Sgt. Marvin "Texas" Yates
Sgt. Morris
Sgt. Wilson
Atemone (alien 'party animal')

Lyrics...

"Rock and Roll All Night"
Performed by Kiss
Written by Paul Stanley, Gene Simmons

Rating...
No copyright infringement intended.
---
<< Previous | Story Intro | Return to Stories | Next >>