<< Previous | Story Intro | Return to Stories | Next >>
---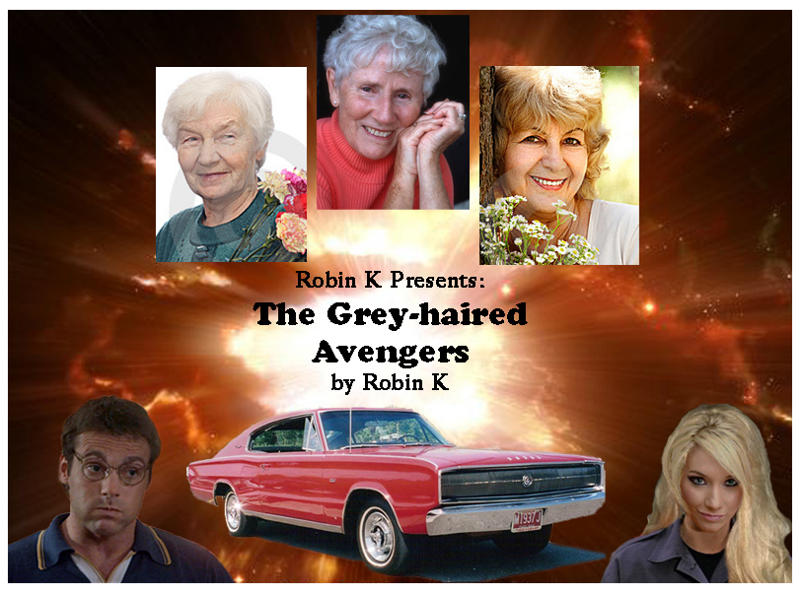 Disclaimer...
I don't own 'em. Not making any money off of them. All story ideas are original.
Summary...
When General Hammond enlists Emma Hanks to help protect Daniel and Casey, she takes the task to heart. With Daniel's grandmother and Casey's aunt as accomplices, Emma is determined to stop the man she's certain left a bomb in their home.

Story Category: Humor
Characters...
Stargate SG-1…
Dr. Daniel Jackson
Col. Jack O'Neill
Maj. Samantha Carter
Teal'c
Dr. Janet Fraiser
Gen. George Hammond

Original...
Casey Jackson
Emma Hanks
Gary Franklin
Muriel Jackson
Janelle Franklin
Bob Stillman
Sherrie Stillman

Lyrics...
Little Old Lady From Pasadena"
Written by Don Atfeild
Performed by Jan and Dean
Rating...

No copyright infringement intended.
---
<< Previous | Story Intro | Return to Stories | Next >>