<< Previous | Story Intro | Return to Stories | Next >>
---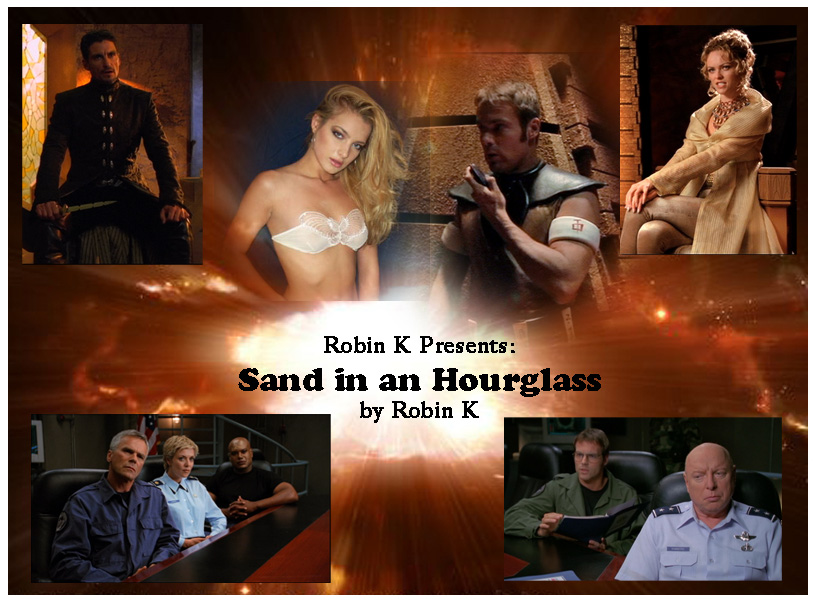 Disclaimer...
I don't own 'em. Not making any money off of them. All story ideas are original.
Summary...
Once again the Tok'ra approach the SGC with a mission. And once again, Earth is being threatened by the Goa'uld. Can Daniel move past his anger and distrust long enough to join SG-1 on the mission? Will Casey be able to help him tap into the gift that will save them from Anubis?

Story Category: Action/Adventure
Characters...
Stargate SG-1…
Dr. Daniel Jackson
Col. Jack O'Neill
Maj. Samantha Carter
Teal'c
Gen. George Hammond
Dr. Janet Fraiser
Maj. Louis Ferretti
Bra'tac
Ba'al (Goa'uld)
Sarah Gardner/Karinda (/OC Tok'ra)
Gen. Jacob Carter/Sel'mak (/Tok'ra)
Anubis (Goa'uld)
M'zel (Free Jaffa)
Adal (Free Jaffa)
Aron (Free.Jaffa)


Original...
Casey Jackson
Miss Eloise (Ascended/'Spirit Guide')
Lt. Tiesha Taylor
K'tar (Jaffa loyal to Osiris)
Osiris' First Prime
Shanda (Ba'al's lo'taur)
Mirim (Tok'ra operative)
Balathu (Ba'al's priest)
Nutesh (Ba'al's scientist/engineer)
Gina Thompson (waitress)


Lyrics...
"Love is a Rock"
by REO Speedwagon
Rating...

No copyright infringement intended.
---
<< Previous | Story Intro | Return to Stories | Next >>