<< Previous | Story Intro | Return to Stories | Next >>
---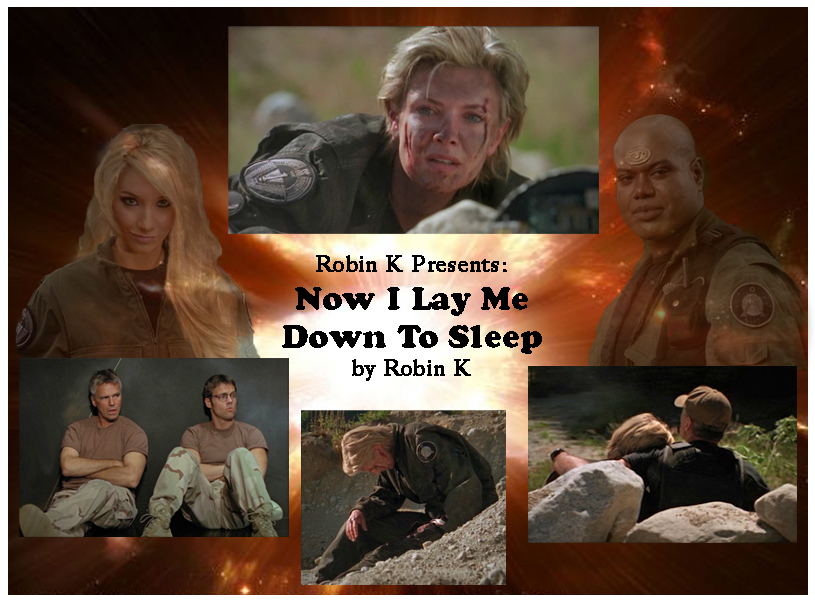 Disclaimer...
I don't own 'em. Not making any money off of them. All story ideas are original.
Summary...
Information concerning Ba'al and his activities takes SG-1 on a mission to investigate a Goa'uld they've never heard of...with typical results. While the team deals with their situation, Jonas Quinn discovers that there may be more than one Ancient weapon, and the race begins to find them...before the Goa'uld do.

Story Category: Drama, Action/Adventure
Characters...
Stargate SG-1…
Dr. Daniel Jackson
Col. Jack O'Neill
Maj. Samantha Carter
Teal'c
Dr. Janet Fraiser
Gen. George Hammond
Jonas Quinn
Dr. Cameron Balinsky


Original...
Casey Jackson
Keku (Goa'uld)
Nefret (Keku's lo'taur)
Tjau'kek (Keku's First Prime)
Huy (Jaffa Captain in service to Keku)


Lyrics...
"Now I Lay Me Down To Sleep"
Children's Prayer
Unknown
Rating...

No copyright infringement intended.
---
<< Previous | Story Intro | Return to Stories | Next >>