<< Previous | Story Intro | Return to Stories | Next >>
---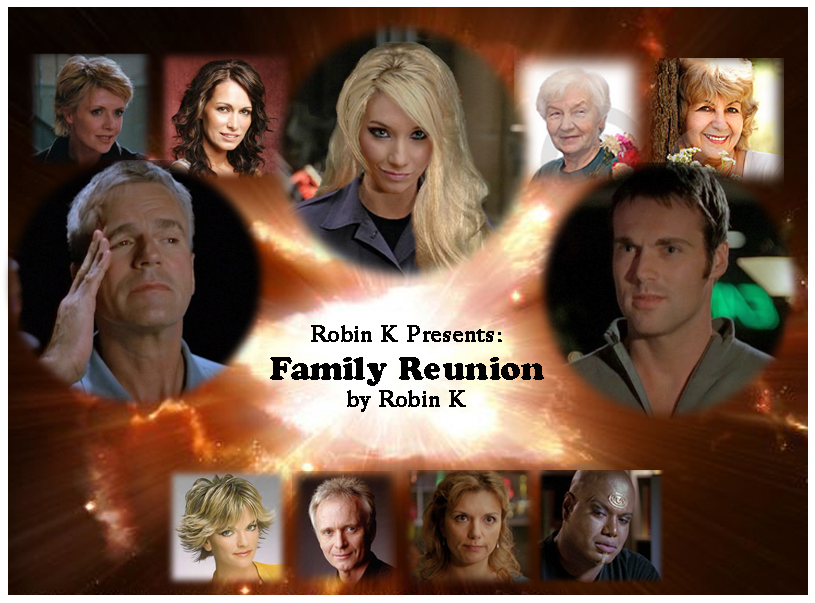 Disclaimer...
I don't own 'em. Not making any money off of them. All story ideas are original.
Summary...
There's something in the air...or in the water...or maybe it is just coincidence. But family members seem to be arriving at the SGC all at once. Two of those 'family reunions' are happy. One...not so much. And Jack learns just how much his 'kids' really care about him.

Story Category: Drama, Angst
Characters...
Stargate SG-1…
Dr. Daniel Jackson
Col. Jack O'Neill
Maj. Samantha Carter
Teal'c
Dr. Janet Fraiser
Gen. George Hammond

Original...
Casey Jackson
Gary Franklin
Janelle Franklin
Muriel Jackson
Susan Hamilton
Helen (Susan's daughter)
Justin Langford
Sheriff Marty Langford
Charley Taylor
Rachel Ward


Lyrics...
"Circle of Love"
by the Marie Sisters
Rating...

No copyright infringement intended.
---
<< Previous | Story Intro | Return to Stories | Next >>