<< Previous | Story Intro | Return to Stories | Next >>
---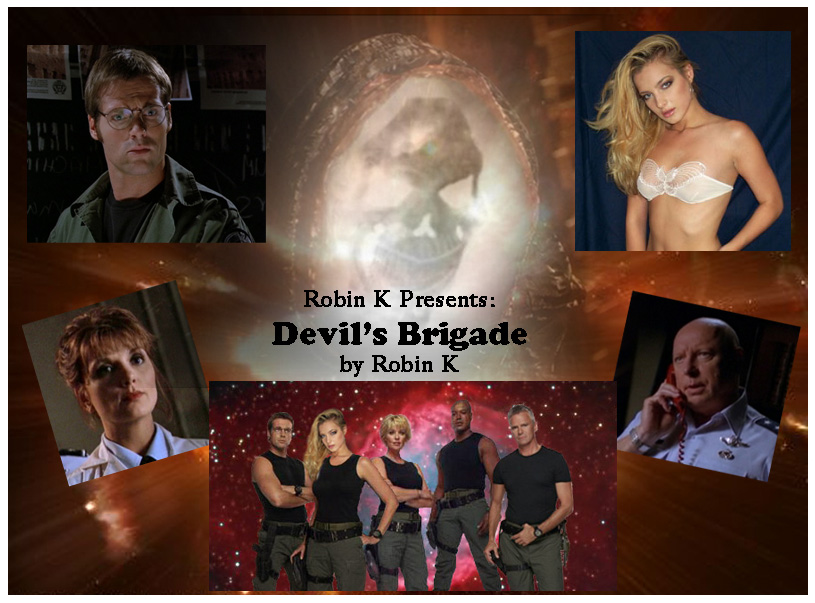 Disclaimer...
I don't own 'em. Not making any money off of them. All story ideas are original.
Summary...
The team is running against the clock to put an end to Anubis' final plans. Tragedy strikes, and two SGC members must make monumental decisions. And the NID is facing a major shake-up, thanks to Harry Maybourne.

A/N...Thanks to all of my Wonderful Readers...and to those of you who 'weighed in' on the big decision that Gen. Hammond and Janet Fraiser had to make! The Muse and I followed the will of the majority. I hope you enjoy the story!

Special thanks to:

Lisa A (DayDreams)
Renee B.
Will
JJ
Christine
Stephanie

Story Category: Drama, Action/Adventure
Characters...
Stargate SG-1…
Dr. Daniel Jackson
Col. Jack O'Neill
Maj. Samantha Carter
Teal'c
Gen. George Hammond
Dr. Janet Fraiser
Cassandra Fraiser
Maj. Louis Ferretti
Staff Sgt. Walter Harriman (Chevron Guy)
Gen. Jacob Carter/Selmak (Tok'ra)
Ren Au (Tok'ra)
Sarah Gardner/Osiris/Karinda (/Goa'uld/OC Tok'ra)
Ba'al (Goa'uld)
Col. Frank Simmons (NID)
Col. Harry Maybourne (NID)
Dr. Warner (SGC)


Original...
Casey Jackson
Miss Eloise (Ascended Seer)



SG-3:
Maj. Louis Ferretti
Capt. Doug Richards
SF Willy Lopez
SF Randy Taylor


Sgt. Mandel Ortega (SG-4)
Maj. Haines (SG-4)
Col. David O'Brien
Jill (SGC Nurse)
Sen. John Shepperd
Abby Hammond Pierce
Federal Agent Damion Cooper
Shanda (Ba'al's lo'taur)
Balathu (Ba'al's High Priest)
Ammit (Goa'uld)





Lyrics...
"Demon's Eye"
by Deep Purple
Rating...

No copyright infringement intended.
---
<< Previous | Story Intro | Return to Stories | Next >>