<< Previous | Story Intro | Return to Stories | Next >>
---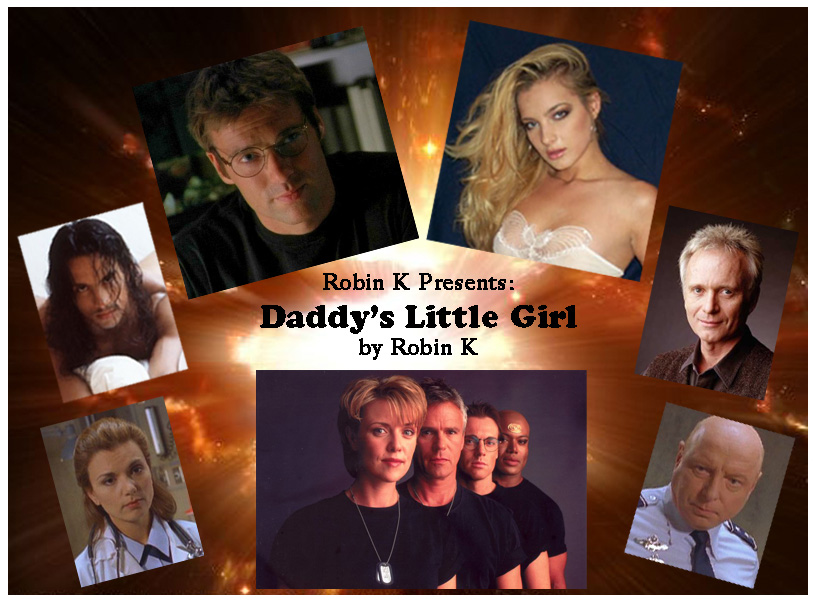 Disclaimer...
I don't own 'em. Not making any money off of them. All story ideas are original.
Summary...
A woman from Daniel's past seeks him out to deliver shocking news...and she's not the only one with something to tell him. Janet battles her guilt over her actions, and determines to make it up to the archaeologist. And Casey and Gary take another step closer in their blossoming father/daughter relationship.

Story Category: Hurt/Comfort, Angst
Characters...
Stargate SG-1…
Dr. Daniel Jackson
Col. Jack O'Neill
Maj. Samantha Carter
Teal'c
Gen. George Hammond
Dr. Janet Fraiser
Maj. Louis Ferretti


Original...
Casey Jackson
Gary Franklin
Amelia Harmstead
Jim Harmstead
Kirsten Harmstead
Amanda Wheeler
Dillon Pierce (Attorney)
Jennifer Ingalls (Attorney, JAG)
Zeus (Goa'uld)
Maia (Zeus' slave)


Lyrics...
"Have I Told You Lately"
Performed by Rod Stewart
Rating...

No copyright infringement intended.
---
<< Previous | Story Intro | Return to Stories | Next >>