<< Previous | Story Intro | Return to Stories | Next >>
---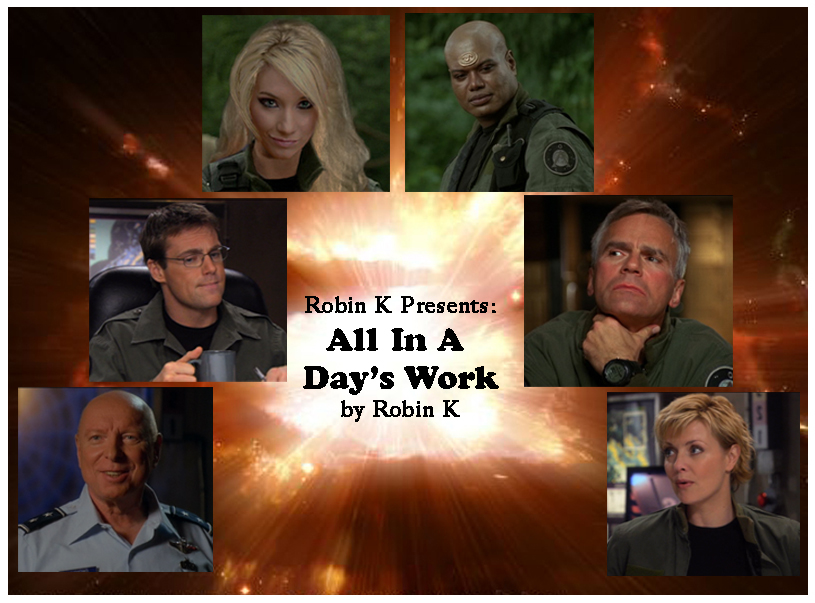 Disclaimer...
I don't own 'em. Not making any money off of them. All story ideas are original.
Summary...
Just a routine day at the SGC, and a cake-walk mission for SG-1. What could possibly go wrong?

A/N: Each chapter is told from the perspective of one character, with the exception of the final chapter.

Story Category: Adventure/Humor
Characters...
Stargate SG-1…
Dr. Daniel Jackson
Brig. Gen. Jack O'Neill
Lt. Col. Samantha Carter
Teal'c of Chulak
Dr. Janet Fraiser
Lt. Gen. George Hammond
Major Louis Ferretti
Jonas Quinn
Original...
Casey Jackson
Dr. Beth Meyers
Lyrics...
"Bring It On Home"
Little Big Town
Rating...

No copyright infringement intended.
---
<< Previous | Story Intro | Return to Stories | Next >>